Sew Slip Mat with Square Opening
{{resource("/ProductPage/Labels/StockNumber")}}

{{displayVariant.DisplayCode}}
$19.59
{{resource("/ProductPage/Labels/List")}}
$28.75
---
{{resource("/ProductPage/Labels/Sale")}}
${{displayVariant.Price.PurchasePrice | toDisplayFormat}}
{{resource("/ProductPage/Labels/Was")}}
${{displayVariant.Price.WasPrice | toDisplayFormat}}
{{resource("/ProductPage/Labels/List")}}
${{displayVariant.Price.ListPrice | toDisplayFormat}}
{{displayVariant.PromotionalText}}
---
{{resource("/ProductPage/Labels/Options")}}
---
{{displayVariant.InventoryStatus}}
{{format(resource("/Shared/Label/EstimatedArrivalDate"),displayVariant.ShippingEstimate)}}
{{format(resource("/Shared/Label/BackOrderedEstimatedArrivalDate"),displayVariant.ShippingEstimate)}}
{{format(resource("/Shared/Label/DiscontinuedOutOfStockEstimatedArrivalDate"),displayVariant.ShippingEstimate)}}
{{resource("/ProductPage/Labels/VolumePricingHeader")}}
{{resource("/Shared/Label/QuantityTable/Qty")}}

{{volumePrice.Quantity}}+ {{resource("/Shared/Label/QuantityTable/Each")}}

{{volumePrice.Quantity}}+

{{resource("/Shared/Label/QuantityTable/Price")}}

${{volumePrice.Price.Amount | toDisplayFormat}}

{{resource("/Shared/Label/QuantityTable/Save")}}

—

{{volumePrice.Save | toDisplayFormat}}%
{{format(resource('/ProductPage/Labels/SoldInIncrementOf'),displayVariant.SoldInIncrements)}}
{{format(resource("/ProductPage/Labels/MinimumOrderQuantity"),displayVariant.MinimumOrderQuantity)}}
Slippery free-motion sewing.
SewSlip has a non-stick top surface which is bonded to cured silicone. The tacky back holds the mat to your machines surface. Simply remove the protective brown sheet and position the hole under your machine needle. SewSlip eliminates the drag on your free-motion sewing and quilting projects. Best of all, you don't need to tape the mat down to have it stay where you put it. Measures 12" x 18" with a 1" x 1 1/2" hole to allow the feed dog to show through. Features a needle hole predrilled that fits most sewing machine beds and it can be cut with scissors if needed. It is recommended to store the mat rolled up with the brown sheet in place to keep it clean.
Features
Makes free-motion stitching easy
No tape required
Can be cut to size
Will not leave a sticky residue
Product Specifications
Material:
Plastic/Silicone
Size / Dimension:
12" L x 18" W
Choose The Right Sewing Tool For You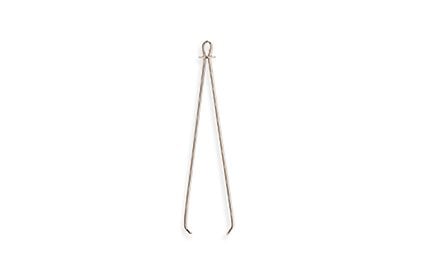 Bodkins
Bodkins are used to pull elastic, ribbons, cording, or drawstrings through casings and tubes with no hassle and no twisting. Great for drawstring bags, hooded sweatshirts, waistbands, cuffs, and more.
Shop Now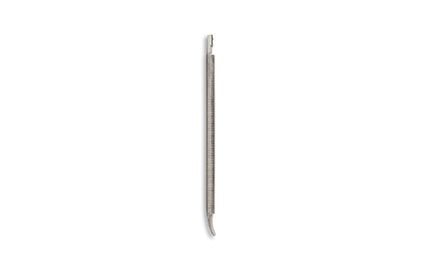 Sewing Machine Tools
Improve your workstation with a selection of sewing machine tools designed to make sewing with a machine easier. Choose from sewing slip mats, bobbin pullers, and more.
Shop Now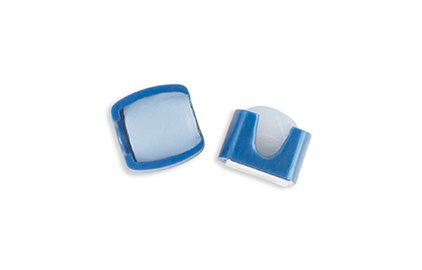 Thread Wax
Apply thread wax to a thread to help strengthen and protect it for high-friction sewing. Prevents fraying and tangling. Great for hand sewing, leather craft, and more.
Shop Now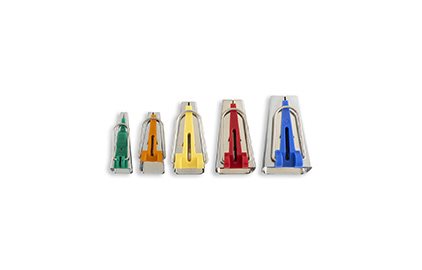 Sewing Tools
Choose from a variety of sewing tools to help make sewing easier, including crochet hooks, sewing multi-tools, bias tape makers, and more.
Shop Now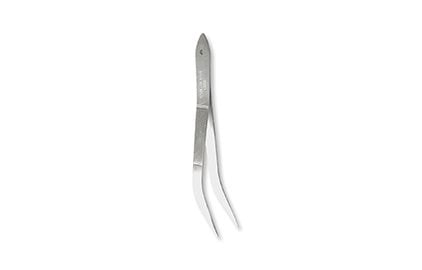 Tweezers
Choose a pair of sewing tweezers to help you handle thread with precision. Great for threading sewing machines or serger loopers, pulling threads while seam ripping, or any other intricate sewing work.
Shop Now
See All Sewing Accessories
Choose from even more sewing tools and accessories designed to help you in every aspect of the sewing process.
Shop Now
Sewing Tools to Make Your Job Easier
We know that finding the right tool can be a game-changer when it comes to sewing. Using the right tool for the right job saves time and makes the tedious parts of sewing go much faster. Choose from a variety of sewing accessories that make your job easier, including bodkins, loop turners, bias tape makers, and more. From pulling elastic through casings to turning out corners, there's a tool for every small task that can help you achieve your best work as quickly and easily as possible.