WAWAK Zipper Lube Wax Stick
{{resource("/ProductPage/Labels/StockNumber")}}

{{displayVariant.DisplayCode}}
{{resource("/ProductPage/Labels/List")}}
$2.90
---
{{resource("/ProductPage/Labels/Sale")}}
${{displayVariant.Price.PurchasePrice | toDisplayFormat}}
{{resource("/ProductPage/Labels/Was")}}
${{displayVariant.Price.WasPrice | toDisplayFormat}}
{{resource("/ProductPage/Labels/List")}}
${{displayVariant.Price.ListPrice | toDisplayFormat}}
{{displayVariant.PromotionalText}}
---
{{resource("/ProductPage/Labels/Options")}}
---
{{displayVariant.InventoryStatus}}
{{format(resource("/Shared/Label/EstimatedArrivalDate"),displayVariant.ShippingEstimate)}}
{{format(resource("/Shared/Label/BackOrderedEstimatedArrivalDate"),displayVariant.ShippingEstimate)}}
{{format(resource("/Shared/Label/DiscontinuedOutOfStockEstimatedArrivalDate"),displayVariant.ShippingEstimate)}}
{{resource("/ProductPage/Labels/VolumePricingHeader")}}
{{resource("/Shared/Label/QuantityTable/Qty")}}

{{volumePrice.Quantity}}+ {{resource("/Shared/Label/QuantityTable/Each")}}

{{volumePrice.Quantity}}+

{{resource("/Shared/Label/QuantityTable/Price")}}

${{volumePrice.Price.Amount | toDisplayFormat}}

{{resource("/Shared/Label/QuantityTable/Save")}}

—

{{volumePrice.Save | toDisplayFormat}}%
{{format(resource('/ProductPage/Labels/SoldInIncrementOf'),displayVariant.SoldInIncrements)}}
{{format(resource("/ProductPage/Labels/MinimumOrderQuantity"),displayVariant.MinimumOrderQuantity)}}
SMOOTH SLIDING ZIPPERS.
A stainless wax lubricant in an easy-to-use stick form that assures smooth, trouble-free operation of all metal or plastic zippers. The special blend of waxes resists exposure to water and heat. Apply just like a crayon directly on zipper teeth and the job is done. Suggested applications include garments, outdoor equipment, sports equipment, wet suits, tarps and upholstery. 0.43 ounces per stick.
Features
Stain free lubricant
Can be used on metal or plastic zippers
Resists exposure to water and heat
Makes zippers glide easily
Zipper Repair Essentials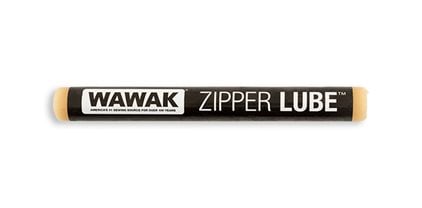 Zipper Lubricant
Zipper Lubricants keep zippers running smoothly. Use to get zippers unstuck or moving more freely. Great to have on hand for zipper repair and maintenance.
Shop Now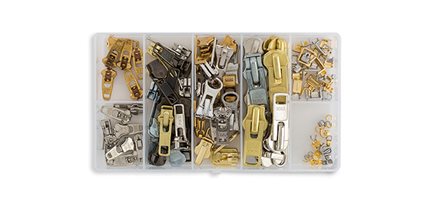 Zipper Repair Kits
Zipper Repair Kits contain a selection of zipper parts for repairing zippers, including replacement sliders with zipper pulls and top and bottom stops in a variety of styles. Available in metal or plastic.
Shop Now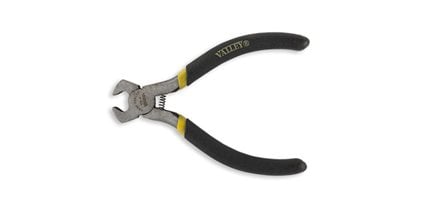 Zipper Tools
The essential tools for zipper repair: End Nippers and Pliers are used to remove and install zipper stops, and a Zipper Jig holds zipper sliders in place for easy installation.
Shop Now
Everything You Need for Zipper Repair
Many of the most common zipper issues are easy to fix with just a couple of the right tools on hand. Be prepared for any zipper emergency with Zipper Repair Kits, Zipper Tools, and Zipper Lubricants. Use Zipper Lubricants to get a stuck zipper moving again, or keep zippers on garments, handbags, luggage, tents, and more running as smoothly as possible. For other repairs like changing a zipper slider, replacing missing zipper stops, or shortening a zipper, you'll need Zipper Tools like End Nippers and Zipper Pliers to make your repairs. For replacement parts, a Zipper Repair kit has you covered. With an assortment of zipper parts suited for several colors and styles of YKK Zippers, you can be sure that you have everything you need on hand for quick zipper repairs.