WAWAK Canned Air - 10 oz. Spray Can
{{resource("/ProductPage/Labels/StockNumber")}}

{{displayVariant.DisplayCode}}
{{resource("/ProductPage/Labels/List")}}
$11.10
---
{{resource("/ProductPage/Labels/Sale")}}
${{displayVariant.Price.PurchasePrice | toDisplayFormat}}
{{resource("/ProductPage/Labels/Was")}}
${{displayVariant.Price.WasPrice | toDisplayFormat}}
{{resource("/ProductPage/Labels/List")}}
${{displayVariant.Price.ListPrice | toDisplayFormat}}
{{displayVariant.PromotionalText}}
---
{{resource("/ProductPage/Labels/Options")}}
---
{{displayVariant.InventoryStatus}}
{{format(resource("/Shared/Label/EstimatedArrivalDate"),displayVariant.ShippingEstimate)}}
{{format(resource("/Shared/Label/BackOrderedEstimatedArrivalDate"),displayVariant.ShippingEstimate)}}
{{format(resource("/Shared/Label/DiscontinuedOutOfStockEstimatedArrivalDate"),displayVariant.ShippingEstimate)}}
{{resource("/ProductPage/Labels/VolumePricingHeader")}}
{{resource("/Shared/Label/QuantityTable/Qty")}}

{{volumePrice.Quantity}}+ {{resource("/Shared/Label/QuantityTable/Each")}}

{{volumePrice.Quantity}}+

{{resource("/Shared/Label/QuantityTable/Price")}}

${{volumePrice.Price.Amount | toDisplayFormat}}

{{resource("/Shared/Label/QuantityTable/Save")}}

—

{{volumePrice.Save | toDisplayFormat}}%
{{format(resource('/ProductPage/Labels/SoldInIncrementOf'),displayVariant.SoldInIncrements)}}
{{format(resource("/ProductPage/Labels/MinimumOrderQuantity"),displayVariant.MinimumOrderQuantity)}}
Blow dirt away on your sewing machine.
WAWAK canned air is an all-purpose sterilized cleaner that removes dust, lint, thread and small fabrics from your work tables to hard to reach places. The trigger provides an accurate, powerful burst of air. It is also non-flammable and ozone safe. Each can contains 10 ounces and comes with plastic extension tube.
Features
All purpose
Sterilized cleaner
Ozone safe
Non-flammable
Canned Air for Quick Dusting and Cleaning
Keep your workspace clean and ready to work using Canned Air. Easily clear your sewing table of fibers, threads, and lint that can accumulate while sewing with a quick push of a button, leaving your space free of dust and debris. Canned Air, sometimes called an "air duster" is a great tool for every sewer to have on hand, whether to help keep your projects spotless, tidy up your workspace, or clear dust and debris from household items.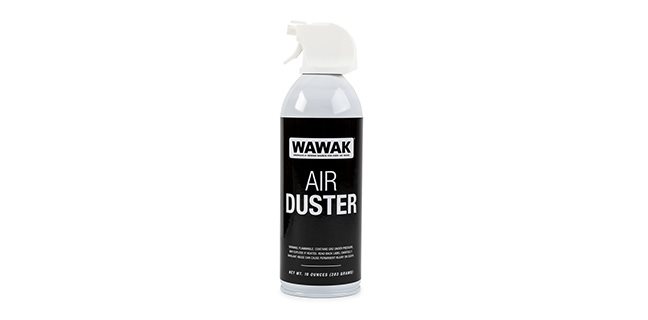 Air Can Compressed Air Duster
Our WAWAK Canned Air is great for cleaning around sewing stations and so much more. Remove lint, dust and dirt. Compressed air duster cans are a tool you'll always want to keep close by.
Shop Now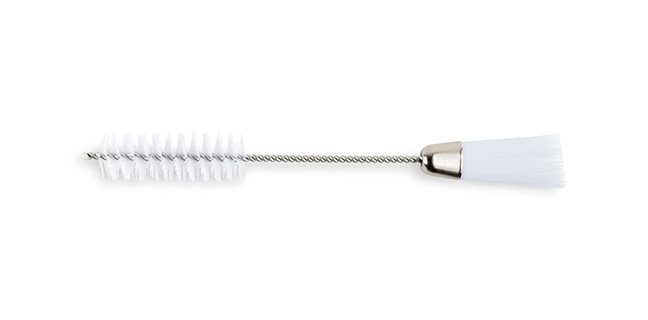 Sewing Machine Brush
Use to clean the inside of sewing machines and other tight places. Removes dust, lint and dirt. Use the spiral end for hard-to-reach places. Keep it handy right next to your sewing machine.
Shop Now