Clover Thread Tweezers W/ Flat End & Sharp Point
{{resource("/ProductPage/Labels/StockNumber")}}

{{displayVariant.DisplayCode}}
$5.89
{{resource("/ProductPage/Labels/List")}}
$6.75
---
{{resource("/ProductPage/Labels/Sale")}}
${{displayVariant.Price.PurchasePrice | toDisplayFormat}}
{{resource("/ProductPage/Labels/Was")}}
${{displayVariant.Price.WasPrice | toDisplayFormat}}
{{resource("/ProductPage/Labels/List")}}
${{displayVariant.Price.ListPrice | toDisplayFormat}}
{{displayVariant.PromotionalText}}
---
{{resource("/ProductPage/Labels/Options")}}
---
{{displayVariant.InventoryStatus}}
{{format(resource("/Shared/Label/EstimatedArrivalDate"),displayVariant.ShippingEstimate)}}
{{format(resource("/Shared/Label/BackOrderedEstimatedArrivalDate"),displayVariant.ShippingEstimate)}}
{{format(resource("/Shared/Label/DiscontinuedOutOfStockEstimatedArrivalDate"),displayVariant.ShippingEstimate)}}
{{resource("/ProductPage/Labels/VolumePricingHeader")}}
{{resource("/Shared/Label/QuantityTable/Qty")}}

{{volumePrice.Quantity}}+ {{resource("/Shared/Label/QuantityTable/Each")}}

{{volumePrice.Quantity}}+

{{resource("/Shared/Label/QuantityTable/Price")}}

${{volumePrice.Price.Amount | toDisplayFormat}}

{{resource("/Shared/Label/QuantityTable/Save")}}

—

{{volumePrice.Save | toDisplayFormat}}%
{{format(resource('/ProductPage/Labels/SoldInIncrementOf'),displayVariant.SoldInIncrements)}}
{{format(resource("/ProductPage/Labels/MinimumOrderQuantity"),displayVariant.MinimumOrderQuantity)}}
QUALITY MADE SEWING NOTIONS.
Clover thread tweezers with a flat end and sharp point are great for removing decorative stitches and embroidery stitches from fabric. Also known as "un-sewing", this tool is essential for anyone who owns an embroidery machine or utilizes decorative stitches on their sewing machine. Measure 3". Made from steel.
Features
Removes threads from fabric
Flat end
Sharp point
Great for removing decorative and embroidery stitches
Styles of Sewing Tweezers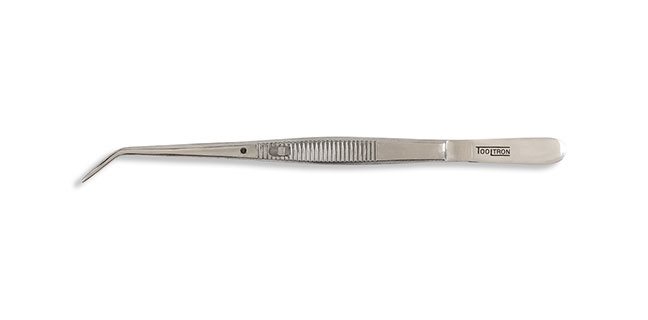 Serger Tweezers for Overlock Machines
Serger Tweezers are long and angled for use in threading serger or overlock machines.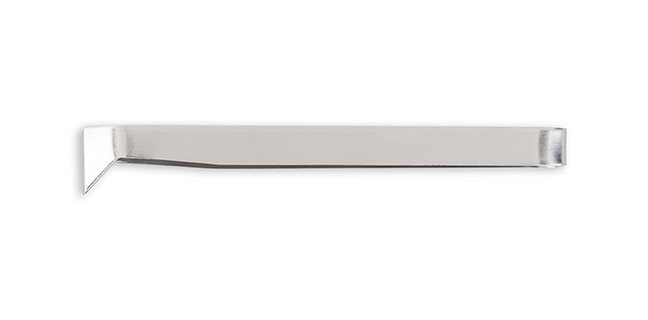 Muliti-Purpose Sewing Tweezers
Thread Tweezers have a shorter tip and are applicable for a variety of applications. Available in several styles with unique features.
Sewing Tweezers for Sergers, Thread and More
A helpful tool for any sewer to have on hand, Sewing Tweezers help you handle thread and other small components with precision. Serger Tweezers are a must-have for anyone with a serger or overlock machine to thread hard-to-reach loopers. Thread Tweezers are useful for a variety of applications, such as pulling threads when seam ripping, removing stabilizers and backing, clearing small pieces of lint or thread from a sewing machine, or handling small sewing or crafting elements, such as beads. Choose from a variety of these quality sewing notions to make your intricate work easier.