4 1/2" Self Closing Tweezers
{{resource("/ProductPage/Labels/StockNumber")}}

{{displayVariant.DisplayCode}}
{{resource("/ProductPage/Labels/List")}}
$4.50
---
{{resource("/ProductPage/Labels/Sale")}}
${{displayVariant.Price.PurchasePrice | toDisplayFormat}}
{{resource("/ProductPage/Labels/Was")}}
${{displayVariant.Price.WasPrice | toDisplayFormat}}
{{resource("/ProductPage/Labels/List")}}
${{displayVariant.Price.ListPrice | toDisplayFormat}}
{{displayVariant.PromotionalText}}
---
{{resource("/ProductPage/Labels/Options")}}
---
{{displayVariant.InventoryStatus}}
{{format(resource("/Shared/Label/EstimatedArrivalDate"),displayVariant.ShippingEstimate)}}
{{format(resource("/Shared/Label/BackOrderedEstimatedArrivalDate"),displayVariant.ShippingEstimate)}}
{{format(resource("/Shared/Label/DiscontinuedOutOfStockEstimatedArrivalDate"),displayVariant.ShippingEstimate)}}
{{resource("/ProductPage/Labels/VolumePricingHeader")}}
{{resource("/Shared/Label/QuantityTable/Qty")}}

{{volumePrice.Quantity}}+ {{resource("/Shared/Label/QuantityTable/Each")}}

{{volumePrice.Quantity}}+

{{resource("/Shared/Label/QuantityTable/Price")}}

${{volumePrice.Price.Amount | toDisplayFormat}}

{{resource("/Shared/Label/QuantityTable/Save")}}

—

{{volumePrice.Save | toDisplayFormat}}%
{{format(resource('/ProductPage/Labels/SoldInIncrementOf'),displayVariant.SoldInIncrements)}}
{{format(resource("/ProductPage/Labels/MinimumOrderQuantity"),displayVariant.MinimumOrderQuantity)}}
QUALITY MADE SEWING NOTIONS.
Self-closing tweezers with a tight self-closing grip. Squeeze to open. Measure 4 1/2" long.
Features
Squeeze to open
Made of stainless steel
Tight self-closing grip
Product Specifications
Material:
Stainless Steel
Styles of Sewing Tweezers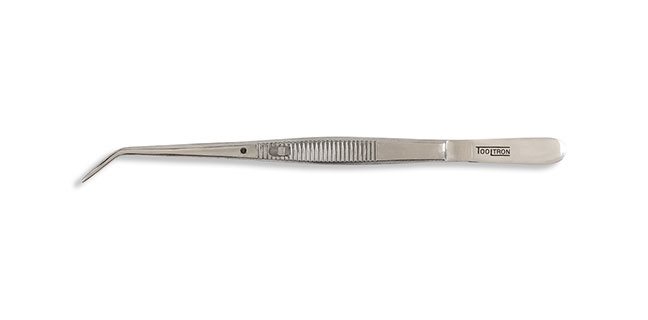 Serger Tweezers for Overlock Machines
Serger Tweezers are long and angled for use in threading serger or overlock machines.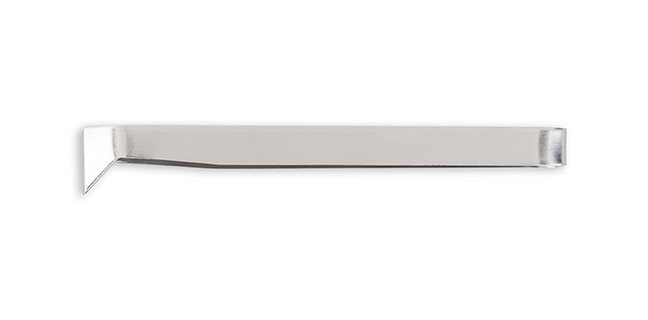 Muliti-Purpose Sewing Tweezers
Thread Tweezers have a shorter tip and are applicable for a variety of applications. Available in several styles with unique features.
Sewing Tweezers for Sergers, Thread and More
A helpful tool for any sewer to have on hand, Sewing Tweezers help you handle thread and other small components with precision. Serger Tweezers are a must-have for anyone with a serger or overlock machine to thread hard-to-reach loopers. Thread Tweezers are useful for a variety of applications, such as pulling threads when seam ripping, removing stabilizers and backing, clearing small pieces of lint or thread from a sewing machine, or handling small sewing or crafting elements, such as beads. Choose from a variety of these quality sewing notions to make your intricate work easier.