Knit Non-Roll Elastic - 50 yds. x 1/4" - White
{{resource("/ProductPage/Labels/StockNumber")}}

{{displayVariant.DisplayCode}}
{{resource("/ProductPage/Labels/List")}}
$11.95
-
$13.95
---
{{resource("/ProductPage/Labels/Sale")}}
${{displayVariant.Price.PurchasePrice | toDisplayFormat}}
{{resource("/ProductPage/Labels/Was")}}
${{displayVariant.Price.WasPrice | toDisplayFormat}}
{{resource("/ProductPage/Labels/List")}}
${{displayVariant.Price.ListPrice | toDisplayFormat}}
{{displayVariant.PromotionalText}}
---
{{resource("/ProductPage/Labels/Options")}}
---
{{displayVariant.InventoryStatus}}
{{format(resource("/Shared/Label/EstimatedArrivalDate"),displayVariant.ShippingEstimate)}}
{{format(resource("/Shared/Label/BackOrderedEstimatedArrivalDate"),displayVariant.ShippingEstimate)}}
{{resource("/ProductPage/Labels/VolumePricingHeader")}}
{{resource("/Shared/Label/QuantityTable/Qty")}}

{{volumePrice.Quantity}}+ {{resource("/Shared/Label/QuantityTable/Each")}}

{{volumePrice.Quantity}}+

{{resource("/Shared/Label/QuantityTable/Price")}}

${{volumePrice.Price.Amount | toDisplayFormat}}

{{resource("/Shared/Label/QuantityTable/Save")}}

—

{{volumePrice.Save | toDisplayFormat}}%
{{format(resource('/ProductPage/Labels/SoldInIncrementOf'),displayVariant.SoldInIncrements)}}
{{format(resource("/ProductPage/Labels/MinimumOrderQuantity"),displayVariant.MinimumOrderQuantity)}}
Elastic to provide function in a garment.
Knitted non-roll polyester elastic gives body and strength without stiffness. It is shrink resistant and features a horizontal pull that stretches lengthwise. Available in white only and in a variety of sizes.
Features
Gives body and strength without the stiffness
Great for sleeves
Shrink resistant
Made in India
Monofilament is added for body
Available in a variety of sizes
Product Specifications
Size / Dimension:
50 Yds. L x 1/4" W
Material:
88% Polyester, 12% Rubber
Types Of Sewing Elastic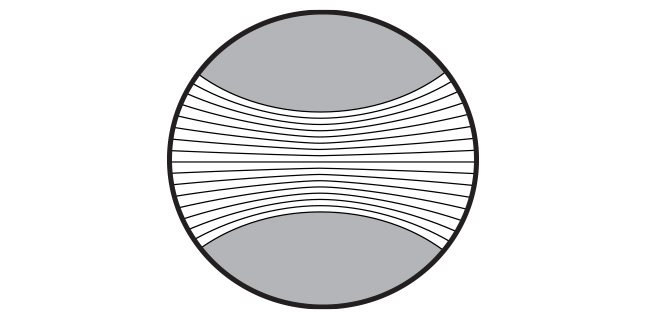 Braided Elastic
Braided Elastic is a lightweight and thin elastic. It is best used in a casing as it can lose stretch if sewn through directly, and narrows when stretched. Suitable for sleeves, necklines, legbands, and waistbands.
SHOP NOW
Non-Roll Waistband Elastic
Non-Roll Waistband Elastic is also known as woven elastic. The firmest type of elastic, designed not to roll. Does not narrow when stretched, and can be sewn through directly or used in a casing. Suitable for heavy fabrics. Best used for waistbands, sleeves and leg bands, and home décor or upholstery projects.
SHOP NOW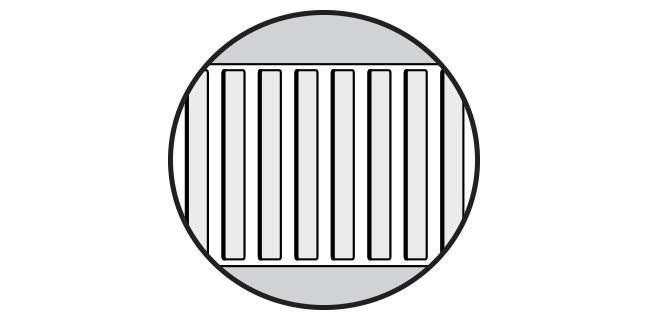 Ribbed Non-Roll Elastic
Ribbed Non-Roll Elastic is a firm elastic that retains shape when stretched. Can be sewn directly or used in a casing. Suited for medium to heavy fabrics, with a "ribbed" design that gives it more grip. An excellent choice for waistbands.
SHOP NOW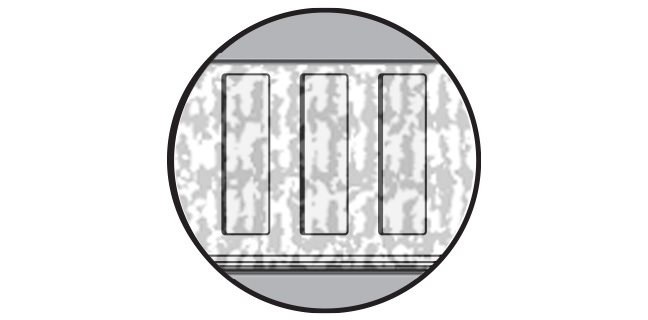 Knitted Elastic
Knitted Elastic is soft and has a smooth finish. Retains shape and stays flat when stretched. Soft enough to be used against the skin and often used on the outside of garments. Applicable for belts, suspenders, bra straps, sleeves and leg bands, and waistbands.
SHOP NOW
Elastic WidthS and Common Uses
Elastic is available in a large variety of sizes, which refer to the width of the elastic. Elastic width usage can vary depending on design and personal preference, but if you're not sure where to start, check out the chart below for some general suggestions to help you narrow down which width of elastic to use.
September 11, 2020
Scratchy
Scratchy and unpleasant feeling. Thin, doesn't have much body. Haven't used it yet. Not sure I ever will.
Thank you for your review. We will investigate the product and contact you to rectify the matter.
March 09, 2021
Very light weight
This elastic is very light weight and doesn't have a lot of strength in the stretch. It's OK for lingerie but I would not choose it for swim wear.
Thank you for your review.
December 21, 2020
Horrible!
Really different then the last roll I purchased. Very scratchy! Not sure how it will hold up! I use this for doll clothes and just put some in a pair of underpants and it will be interesting when washed. I do not want to purchase this product again.
We're sorry it didn't work out. It appears this may have been the first time you ordered this type of elastic. We will contact you to resolve this matter. Thank you for your review.