24" French Curve Metal Tailor Ruler
{{resource("/ProductPage/Labels/StockNumber")}}

{{displayVariant.DisplayCode}}
{{resource("/ProductPage/Labels/List")}}
$19.95
---
{{resource("/ProductPage/Labels/Sale")}}
${{displayVariant.Price.PurchasePrice | toDisplayFormat}}
{{resource("/ProductPage/Labels/Was")}}
${{displayVariant.Price.WasPrice | toDisplayFormat}}
{{resource("/ProductPage/Labels/List")}}
${{displayVariant.Price.ListPrice | toDisplayFormat}}
{{displayVariant.PromotionalText}}
---
{{resource("/ProductPage/Labels/Options")}}
---
{{displayVariant.InventoryStatus}}
{{format(resource("/Shared/Label/EstimatedArrivalDate"),displayVariant.ShippingEstimate)}}
{{format(resource("/Shared/Label/BackOrderedEstimatedArrivalDate"),displayVariant.ShippingEstimate)}}
{{resource("/ProductPage/Labels/VolumePricingHeader")}}
{{resource("/Shared/Label/QuantityTable/Qty")}}

{{volumePrice.Quantity}}+ {{resource("/Shared/Label/QuantityTable/Each")}}

{{volumePrice.Quantity}}+

{{resource("/Shared/Label/QuantityTable/Price")}}

${{volumePrice.Price.Amount | toDisplayFormat}}

{{resource("/Shared/Label/QuantityTable/Save")}}

—

{{volumePrice.Save | toDisplayFormat}}%
{{format(resource('/ProductPage/Labels/SoldInIncrementOf'),displayVariant.SoldInIncrements)}}
{{format(resource("/ProductPage/Labels/MinimumOrderQuantity"),displayVariant.MinimumOrderQuantity)}}
WE'VE TAILORED OUR RULERS TO YOUR NEEDS.
The French curve ruler is helpful to construct the longer contours of the body. It adds defined curves of necklines, collars and arm holes. It measures 24" long and 1-1/2" wide and flairs to 2-3/4". It is made from aluminum to enhance flexibility.
Features
Defined curves
Made of aluminum
1-1/2" flairs to 2-3/4"
Product Specifications
Size / Dimension:
24" L x 1 3/8" W
Essential Styles of Tailors Rulers
Straight Rulers & Cuff Rulers
Take straight measurements using a straight edge ruler. Straight Tailor's Rulers are ideal for pattern drafting, measuring, and cutting. For shorter straight measurements like pant and shirt cuffs, choose a cuff ruler.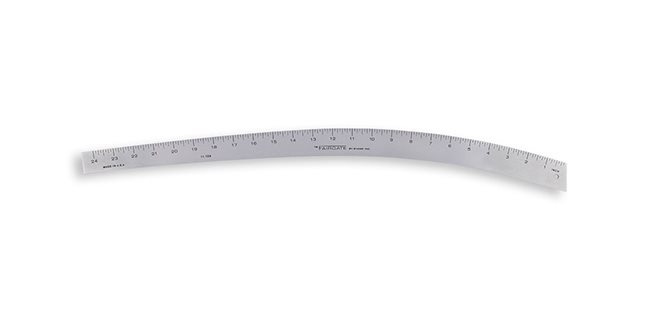 Hip Curve Rulers
Hip Curve Rulers are ideal for pattern drafting and garment fitting. Used for measuring at the hip line, elbow, hem, and lapels: any part of the garment with a more gentle curve.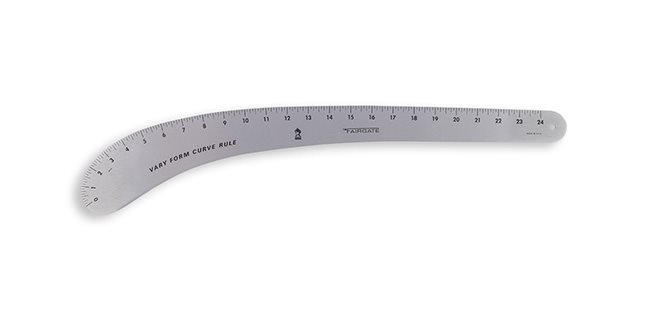 French Curve Rulers
French Curve Rulers are ideal for fitting, tailoring, and drafting patterns. Used for measuring necklines, pockets, sleeves, collars, and other curved parts of a garment.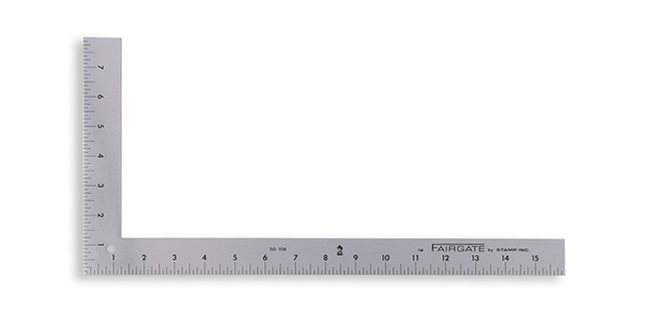 L-Square Rulers
Choose an L-Square ruler to square your work, as well as measure perfect 90 degree angles and straight lines. Ideal for pattern drafting, cutting, and measuring.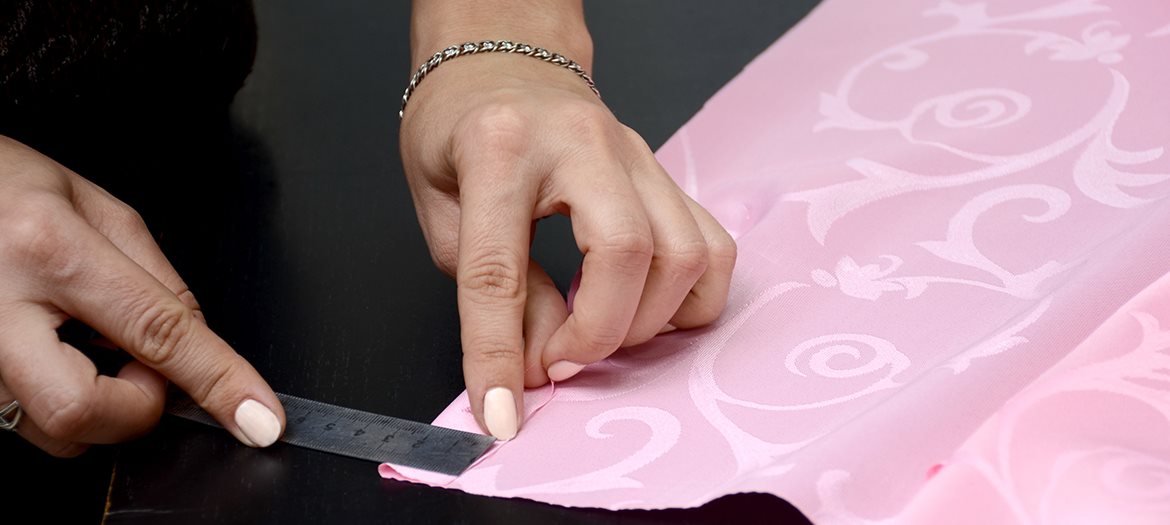 Accurate Measurements with Tailors Rulers
Measure quickly and accurately using a tailor's ruler, the ideal sewing rulers for tailors and designers. Excellent for pattern drafting, garment fitting, tailoring, garment construction, and more, these easy-to-read metal rulers are lightweight and durable. Made from lightweight aluminum that does not rust, these metal sewing rulers and will keep measurements consistent and readable over time. They feature easy-to-read inch or inch and metric measurements and are available in a variety of styles and sizes.
What is the difference between a 24" French curve tailors ruler and a 24" Hip curve ruler?
Posting As
Please Note: Your answer will be displayed upon approval.
A:
A French curve ruler is commonly used as an armhole curve guide because it requires a greater curve than a Hip which naturally has a lesser curve.
Are the numbers on the Metal Tailors' Rulers (TA2-9) etched in?
Posting As
Please Note: Your answer will be displayed upon approval.
A:
No, these are printed with a solvent screen print.
No Results