Swedish Non-Woven Tracing Paper - 10 yds. x 29" - White
{{resource("/ProductPage/Labels/StockNumber")}}

{{displayVariant.DisplayCode}}
{{resource("/ProductPage/Labels/List")}}
$14.00
---
{{resource("/ProductPage/Labels/Sale")}}
${{displayVariant.Price.PurchasePrice | toDisplayFormat}}
{{resource("/ProductPage/Labels/Was")}}
${{displayVariant.Price.WasPrice | toDisplayFormat}}
{{resource("/ProductPage/Labels/List")}}
${{displayVariant.Price.ListPrice | toDisplayFormat}}
{{displayVariant.PromotionalText}}
---
{{resource("/ProductPage/Labels/Options")}}
---
{{displayVariant.InventoryStatus}}
{{format(resource("/Shared/Label/EstimatedArrivalDate"),displayVariant.ShippingEstimate)}}
{{format(resource("/Shared/Label/BackOrderedEstimatedArrivalDate"),displayVariant.ShippingEstimate)}}
{{format(resource("/Shared/Label/DiscontinuedOutOfStockEstimatedArrivalDate"),displayVariant.ShippingEstimate)}}
{{resource("/ProductPage/Labels/VolumePricingHeader")}}
{{resource("/Shared/Label/QuantityTable/Qty")}}

{{volumePrice.Quantity}}+ {{resource("/Shared/Label/QuantityTable/Each")}}

{{volumePrice.Quantity}}+

{{resource("/Shared/Label/QuantityTable/Price")}}

${{volumePrice.Price.Amount | toDisplayFormat}}

{{resource("/Shared/Label/QuantityTable/Save")}}

—

{{volumePrice.Save | toDisplayFormat}}%
{{format(resource('/ProductPage/Labels/SoldInIncrementOf'),displayVariant.SoldInIncrements)}}
{{format(resource("/ProductPage/Labels/MinimumOrderQuantity"),displayVariant.MinimumOrderQuantity)}}
Strong enough to sew on.
Swedish Non-Woven Tracing Paper is a fabric-like paper that you can use for tracing patterns so you will no longer have to cut them. It is drapably soft yet strong enough to sew on. Be sure to base the pattern together first and try it on to check the fit. 29" (W) x 10 yards. It's best to do a test run on fabric that is similar to the fabric you will be using for the project.
Features
Soft yet strong enough to sew on
See-through pattern paper
Great for making a durable long lasting pattern.
Product Specifications
Material:
Non-woven Cellulose, Viscose
Size / Dimension:
10 yds. L x 29" W
Tools for Pattern Drafting and Design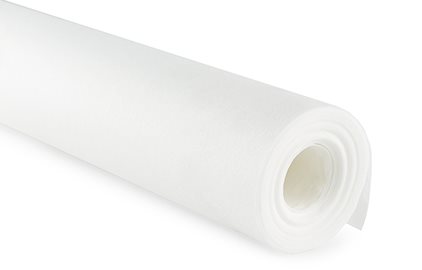 Sewing Pattern Paper
Professional tracing papers, transfer papers, and pattern papers, perfect for designers and pattern makers. Choose from a variety of pattern papers ideal for pattern making.
Shop Now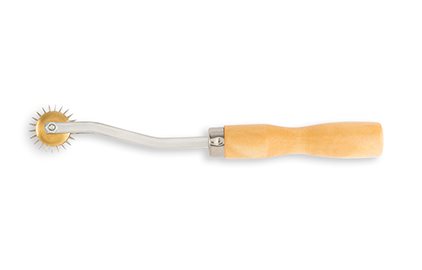 Pattern Tools
Having the right tools is critical for pattern making. We've got everything you need for pattern drafting, including tracing wheels, pattern weights, shears, hooks, notchers, and more.
Shop Now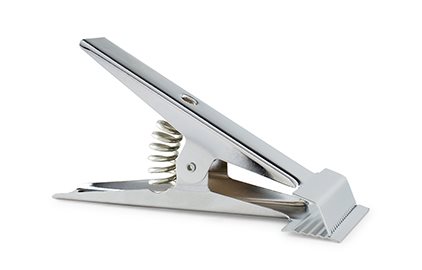 Fabric Clamps
Keep patterns and fabrics in place easily with fabric clamps. Available in 2 sizes to help you hold in place while you smooth and measure. Great for positioning and cutting pattern pieces.
Shop Now
All The Tracing Papers & Sewing Pattern Tools You Need For Pattern Making
Whether you are a designer, professional pattern maker, tailor, or sewing enthusiast, we have just the tools you need to design sewing patterns with ease. Pattern tools are ideal for making sewing patterns as well as planning garment alterations. Find the perfect pattern paper to help you bring your ideas to life and the tools to make the process easy. Choose from a selection of pattern papers, tracing papers, and pattern drafting tools, including pattern weights, shears, tracing wheels, and more.