Saral Wax-Free Transfer Paper - 12' x 12" - Red
{{resource("/ProductPage/Labels/StockNumber")}}

{{displayVariant.DisplayCode}}
{{resource("/ProductPage/Labels/List")}}
$11.99
---
{{resource("/ProductPage/Labels/Sale")}}
${{displayVariant.Price.PurchasePrice | toDisplayFormat}}
{{resource("/ProductPage/Labels/Was")}}
${{displayVariant.Price.WasPrice | toDisplayFormat}}
{{resource("/ProductPage/Labels/List")}}
${{displayVariant.Price.ListPrice | toDisplayFormat}}
{{displayVariant.PromotionalText}}
---
{{resource("/ProductPage/Labels/Options")}}
---
{{displayVariant.InventoryStatus}}
{{format(resource("/Shared/Label/EstimatedArrivalDate"),displayVariant.ShippingEstimate)}}
{{format(resource("/Shared/Label/BackOrderedEstimatedArrivalDate"),displayVariant.ShippingEstimate)}}
{{format(resource("/Shared/Label/DiscontinuedOutOfStockEstimatedArrivalDate"),displayVariant.ShippingEstimate)}}
{{resource("/ProductPage/Labels/VolumePricingHeader")}}
{{resource("/Shared/Label/QuantityTable/Qty")}}

{{volumePrice.Quantity}}+ {{resource("/Shared/Label/QuantityTable/Each")}}

{{volumePrice.Quantity}}+

{{resource("/Shared/Label/QuantityTable/Price")}}

${{volumePrice.Price.Amount | toDisplayFormat}}

{{resource("/Shared/Label/QuantityTable/Save")}}

—

{{volumePrice.Save | toDisplayFormat}}%
{{format(resource('/ProductPage/Labels/SoldInIncrementOf'),displayVariant.SoldInIncrements)}}
{{format(resource("/ProductPage/Labels/MinimumOrderQuantity"),displayVariant.MinimumOrderQuantity)}}
Saral is the superior way to transfer a pattern or template to any surface.
Saral Transfer Paper is wax-free transfer paper (also known as graphite paper or tracing paper) made for general and specialized use. It allows you to transfer your design from a sketch, pattern, template or free hand to any surface. It makes clean, crisp tracings that can be erased and painted over. It's great for tole painting, fabric painting, fine arts and watercolor painting, quilting, dress making, commercial and graphic arts, architecture, wood working, ceramics, stained glass, metal working and it's acid-free for scrapbooking. Saral Transfer Paper is wax free so it gives the advantage of erasing like a pencil with no smear or smudge. It can be inked or painted over with no skipping or bleeding. The transfer lines can be sponged, washed out or brushed off of fabric, and a hot iron will not set them as will other tracing or transfer papers made for fabrics. Measures 12" x 12' per roll. Available in a variety of colors.
Features
Perfect for transferring a drawing, pattern or template to another surface
Can be erased with no smudge or smear
Can be written over with ink or paint with no appearance of skipping or bleeding
Non-toxic
Economical as it can be used again and again
Product Specifications
Size / Dimension:
12' L x 12" W
Tools for Pattern Drafting and Design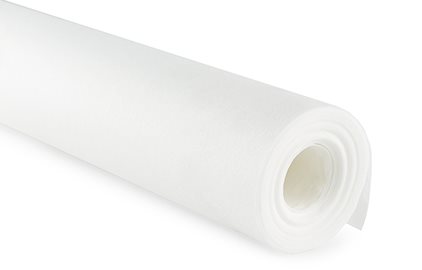 Sewing Pattern Paper
Professional tracing papers, transfer papers, and pattern papers, perfect for designers and pattern makers. Choose from a variety of pattern papers ideal for pattern making.
Shop Now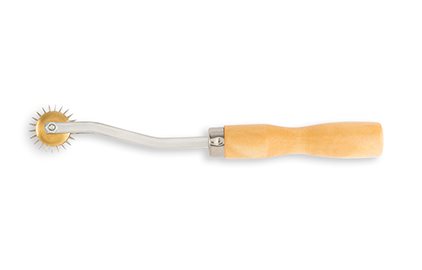 Pattern Tools
Having the right tools is critical for pattern making. We've got everything you need for pattern drafting, including tracing wheels, pattern weights, shears, hooks, notchers, and more.
Shop Now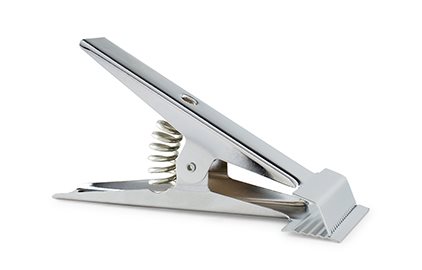 Fabric Clamps
Keep patterns and fabrics in place easily with fabric clamps. Available in 2 sizes to help you hold in place while you smooth and measure. Great for positioning and cutting pattern pieces.
Shop Now
All The Tracing Papers & Sewing Pattern Tools You Need For Pattern Making
Whether you are a designer, professional pattern maker, tailor, or sewing enthusiast, we have just the tools you need to design sewing patterns with ease. Pattern tools are ideal for making sewing patterns as well as planning garment alterations. Find the perfect pattern paper to help you bring your ideas to life and the tools to make the process easy. Choose from a selection of pattern papers, tracing papers, and pattern drafting tools, including pattern weights, shears, tracing wheels, and more.